Creative Hair Photoshoot Ideas for Girls: Be Inspired by These Stunning Photos
Hair is an important part of your overall look and a great way to show off your personality. So if you're looking for some creative hair photoshoot ideas, you've come to the right place. We've compiled a list of some of our favorite ideas for girls of all ages. Whether you're into braids, curls, or straight hair, there's something here for everyone. So grab your photographer and get ready to have some fun!
Unique and stunning hair looks for your photoshoot
Short hair can be a challenge to style, but with the right products and a little creativity, you can achieve any look you want. Here are some ideas for creative hair photoshoots for girls with short hair.
Rocker chick
For an edgy and cool look, try a rocker chic hairstyle. Start by spiking your hair up in the front with gel or mousse. Then, use a curling iron to create loose waves throughout your hair. Finish off the look by adding some dark eyeliner and mascara.
Girly girl
If you want a softer and more girly look, try curling your hair with a large barrel curling iron. Create big, loose curls and let them cascade down your back. For makeup, go for a natural look with some pink lipstick.
Beach babe
For a fun and summery look, try beachy waves. Start by spraying your hair with some sea salt spray. Then, use a large barrel curling iron creates loose waves throughout your hair. Finish off the look by adding beach-inspired accessories like shells or a floral headband.
Ballerina
For a classic and elegant look, try a ballerina bun. Start by pulling your hair back into a tight ponytail. Then, twist your hair into a bun and secure it with bobby pins. Finish off the look by adding a pretty ribbon or headband.
Pin-up girl
For a retro and fun look, try a pin-up girl hairstyle. Start by curling your hair with a large-barrel curling iron. Then, create Victory rolls in the front of your hair by pinning them back with bobby pins. Finish off the look by adding some red lipstick and winged eyeliner.
Braided beauty
For a romantic and whimsical look, try a braided hairstyle. Start by french braiding your hair in the front, and then let the rest of your hair flow down in loose waves. Finish off the look by adding flowers or other pretty accessories to your hair.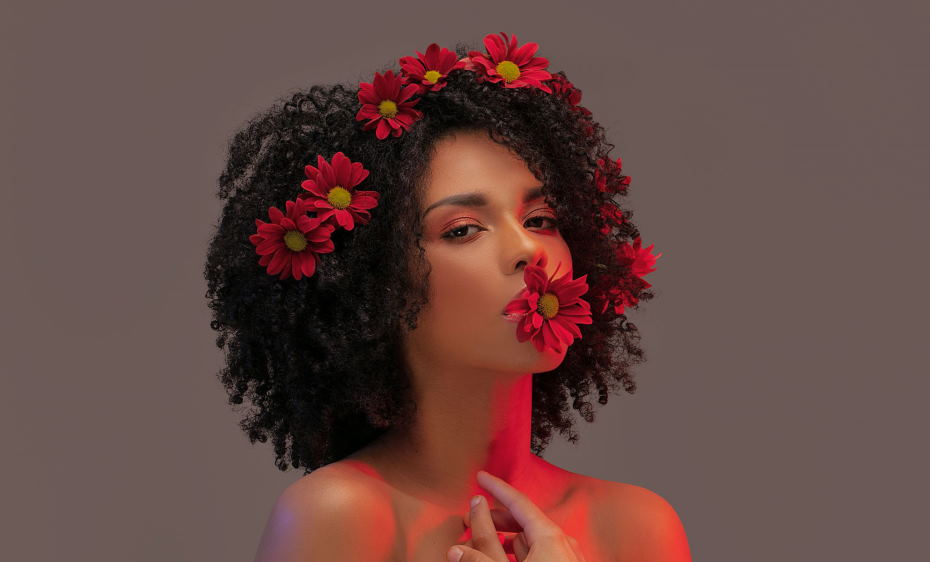 Tips and tricks from the pros to photograph hair
Photographing hair can be challenging whether you're a professional photographer or an amateur. Here are some tips and tricks from the pros to help you get great shots of hair:
Use the right lighting
Hair is notoriously difficult to light, so it's important to use the right lighting when photographing it. One of the best ways to do this is to use backlighting. Backlighting will help bring out the texture and detail in the hair and create a beautiful halo effect.
Get a close-up
When photographing hair, it's often best to get close up. This will help you capture all the details in the hair and allow you to play with different compositions.
Use a diffuser
If you're using artificial lighting, it's important to use a diffuser. This will help spread the light evenly and prevent hot spots from forming.
Experiment with color
Hair is an excellent subject for experimenting with color. Whether you want to add some highlights or go for a more monochromatic look, playing with color can be a lot of fun.
Use props
Adding props to your hair photography can help to add interest and dimension to your shots. Be creative with your props, and try to use items that complement the hair in some way.
By following these tips, you'll be able to take some truly stunning photos of your hair. So get out there and start experimenting!